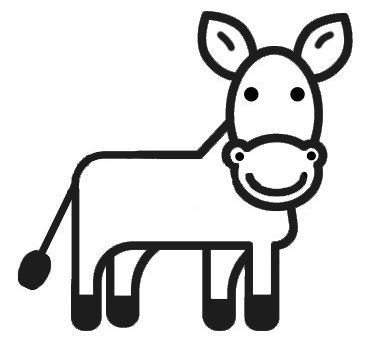 The truth about P.E.T.A. and Donkey Basketball.
(CBS) CBS News Sunday Morning Correspondent Bill Geist traveled to rural Ohio to report on some unusual basketball games.  
This is a nice piece that was created by CBS News Sunday Morning back in 2003.  It offers some great information on the history of donkey ball and what it is about.
Donkeys – From Wikipedia  
A great source of information about donkeys.  Please check it out for some interesting facts about the creatures.
Donkey Power  
This link has some information about how donkeys are worked in developing parts of the world and how much weight a donkey can carry.  It states that donkeys can easily carry 50% or more of their body weight.  The authors of this paper are Denis Fielding, Institute of Ecology and Resource Management and Anne R. Pearson, Centre for Tropical Veterinary Medicine, both of the University of Edinburgh, Scotland.
Contact us to reserve your Fundraising date TODAY!